Let's face it, running is not known for being easy. It may seem like one of the simplest forms of exercise, but it sure isn't. Even the best athletes train to build an efficient stamina to make it look like it's a cakewalk.
Nonetheless, it is not entirely unachievable. Running is one the most effective and foolproof ways to attain a balanced and healthy well-being. Not only does it a great form of cardio, but it also makes you happier, more alert, fights obesity, great for your knees and over all blood flow. It triggers the feel-good hormones of your body and lifts your mood instantly; some people even get a runner's high!
There could not be a more suitable time than NOW to start getting into the practice of running.  Since summer is here and for those who are still cringing about getting that perfect summer body, we're here to deliver some good news. Here are some efficacious tips that will not only help you run faster, but also farther –
Make use of your core
Focus on running tall and be light on your feet – This is probably why people say one should run on sand. Try to engage your core instead of paying attention to your knees. Pull your core in and avoid moving side to side, this will keep the energy moving forward.
Be realistic
Shorten your stride and set reasonable time goals. Keeping your eyes focused on your final destination will make the course of the run seem shorter and more achievable.
Mix it up
Every once in a while, change your usual route. Don't fall into a set pattern by running across the same stretch each time, making it boring and unexciting. Letting loose and taking a new route would help you run faster as you would be spotting new things.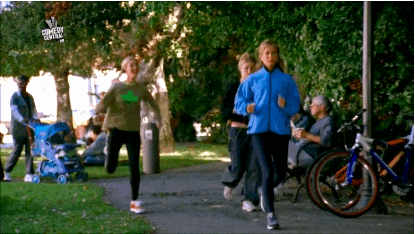 Don't forget to warm up
Start slow with shorter laps – you might be surprised with the how much of a difference a 5 minute warm up can make to your overall run. To get your blood pumping, loosening your muscles and prepping your core for the course – do a couple of reps of squats, calf raises, high knees and jumping jacks. Also, remember to cool down and stretch after the run.
Dress the part
What you wear has the potential to make a great deal of difference to how you run. Don't just focus on active wear, but also the necessary intimates.
Take breaks
It's equally essential to take short breaks. Slow down and switch between running and brisk walking at regular intervals. Don't forget to control your breath – it'll make the entire process a lot easier.
Workout playlist
Often, you don't find yourself going for a run solely because you get bored. Tackle this by creating a playlist of 15 – 20 upbeat songs, and witness how it changes the way you run.
Drink coffee
Caffeine has the potential to impact an overall performance. It gives you an energy boost while, while improving endurance. Sip a cup of black coffee half an hour before a run so that you see its complete impact by the time you hit the track. For those of you who find it difficult to drink black coffee, here's a quick and relatively easier way to drink up – Add a teaspoon of coffee to boiling water and have it in the form of a shot!
RUNNING is a gift that keeps on giving, so lace up and sprint away!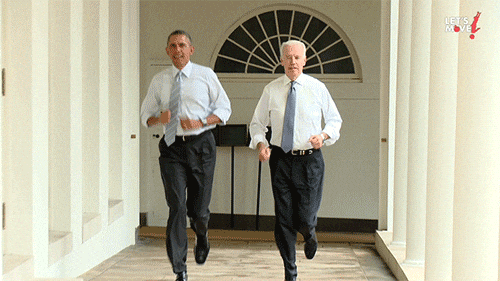 Image courtesy: Gotceleb.com, Giphy.com  
Comments
Comments