If you haven't watched Kabhi Khushi Kabhie Gham at least once in your life, I don't think we can be friends. As a girl who has watched it twice EVERY YEAR for the last ten years, I know this movie inside out. Even small details like which 'Kabhi' has an extra 'e' in the title – no my friends, I didn't have to fact check the spelling.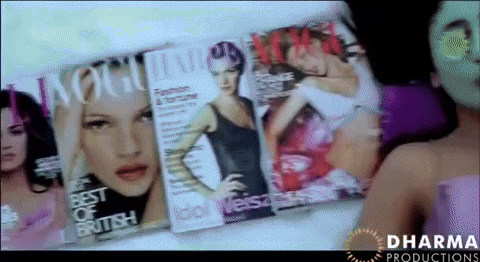 Sure the movie is all about loving your parents (see what I did there?), it's got some fine lol-filled moments that make me want to watch it over and over again. The combination of two powerhouses, and I mean Kajol and Kareena Kapoor Khan, makes this movie a hit even nineteen years after it's release.
Here's why I love it so much…
1. When Anjali thinks Rahul is actually Ashfaq Miya
2. When Rukhsaar meets her to-be in-laws
3. When Anjali breaks the vase/gamla…twice
4. When Anjali imitates her neighbour
5. When Rahul refuses to let Rohan stay in the house
6. When Rahul threatens Rohan
7. Black makes me look thin and…
8. Anjali & Rahul's banter
9. When Pooja's picking her prom date
Of course the film has some heart wrenching scenes that I sometimes skip through, there's no denying that it was exceptionally cast. Kabhi Khushi Kabhie Gham is in a league of it's own and you can be sure I'll be watching it a whole lot more!
Comments
Comments