Since they 'hook them, unhook them', they deserve all the answers.
It's their 'word of the day' and they repeat it several times. They've seen them drying, tumbling in the washing machine and being taken off repetitively by the woman of their dreams- but lets admit, lingerie questions arise in every mind alike (including yours). We spoke to 5 men, conceived a quick list and shot away questions to a 25-year-old lass. Here, pleasure yourself!
Disclaimer: Subjective content ahead!
ADAM: "How do you feel about lingerie? Is it the same feeling we have for our underwear?"
EVE: "It's a weird feeling actually. We dislike wearing them, so the moment we reach home, we just WANT to take them off! But there are certain pairs that have our heart. Even if we aren't sure of a sexual escapade, we love to feel sexy so we just wear a sexy pair. In the same way, we also like wearing certain bras/panties during 'that' time of the month. We wear underwear because we have to, not because we love wearing them."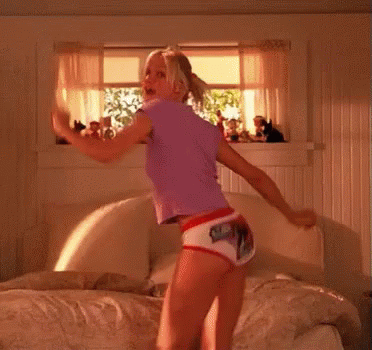 ADAM: "Besides the nights you're eyeing some luck, do you always match your bras with the panties?"
EVE: "Not all the time. Sometimes, yes. But only for the 'feel good' factor! But again, what's wrong in matching them every day?"
ADAM: "How do you arrive upon your lingerie decisions? For example, do you choose colours according to occasions?"
EVE: "Picking for occasions is a far-fetched dream. Most primarily, our decisions are based upon the kind of apparel we're opting for. For example, if we're wearing a bodycon dress, we would go seamless. Women find lingerie lines very unattractive. They may not be unattractive to men but c'mon, they eventually get to see the real thing anyway! However, it also revolves around whether we're eyeing a hook-up or not. Just like men, we like being prepared too!"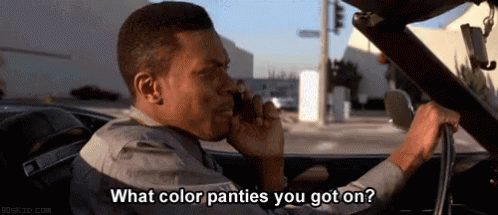 ADAM: Strapless bras or bras with straps?
EVE: "Bras with straps, any day. Strapless bras are the most comfortable only for women with comparatively smaller cup sizes."
ADAM: "Lace could be a cranky fabric, so is wearing lace lingerie really that comfortable?"
EVE: "Quite honestly, depends upon the quality of the fabric. Some brands in the market offer very good quality lace, which is soft and very comfortable."
ADAM: "If you had a constant supply of Victoria's Secret's million-dollar 'Fantasy Bras', would you wear them everyday?"
EVE: "Hmm.. I don't think. Wearing something sexy is better than wearing something expensive. Victoria's Secret has better and comparatively sexier options than the million-dollar bras."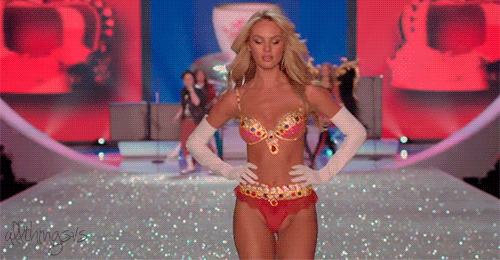 ADAM: "Do only committed women invest in good, expensive lingerie?"
EVE: "Not really, all of us do. It's a necessity, so we all buy them! The intensity of expense, however, does depend upon every one's budget. Wearing good lingerie makes us feel good, just like men do."
ADAM: "Are you aware of 'edible lingerie'? What's your take on it?"
EVE: "Yes I'm aware, but not its biggest fan. Why waste time in eating when you can simply take it off?"
ADAM: "Panties or your man's boxers to bed?"
EVE: "Boxers. Like duh!"
—
Got your answers? Now put some clothes on.
IMAGE COURTESY:
The Fiscal Times
Comments
Comments