We manage to get the right outfit for the right occasion, but sometimes when it comes to jewellery, we often forget to look for the appropriate piece. We pick something that already exists in our closet and hope to make it work. As an accessory, the right jewellery has the power to make or break your look. While a pair of chandbalis could be cool when worn with a white shirt and formal trousers at an event, they surely won't work at the office! Similarly, your edgy, studded long earrings might not be the perfect match for your rather sanskaari salwar suit.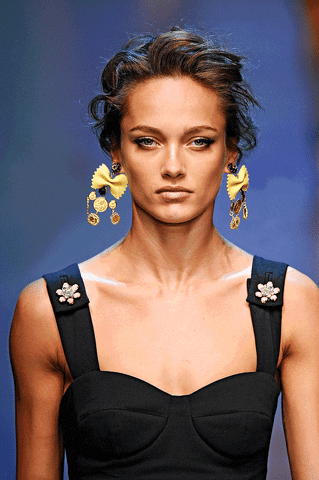 So we did what we do best. We made a list of all the kinds of jewellery you could possibly need and we did it one better – we found it ALL at one place.
Attrangi Designs is a fashion jewellery brand that has something for everything. From weddings, to every day, some multipurpose, and everything in between – this one stop shop, will meet all your jewellery needs under one virtual roof. And you know how much some of us like online shopping, right?
So here's our pick of 10 styles from Attrangi for pretty much every occasion
1. The Trusty Hoops
Want to look dressed up or understated, Attrangi has hoops that serve the purpose.
2. The Beautiful Indian Chandbali
Chandbalis are that essential piece of jewellery you need to elevate a festive look. And we are sure you'll find a pair you love from the many options available.
3. The Versatile Choker
Indian or Western, they have a choker to add that stylish element to any look.
4. Essential Earrings
You know those earrings you wear everyday and on rotation? They have all the coolest styles in stock!
5. The Multipurpose Mala
Be it pearls, blue tourmalines, rubies or emeralds, Attrangi has a mala for every event – western brunches, Indian sangeets or Indo-western cocktails. Their wide array of jewellery options will never let you down.
6. The Simple Solitaires
Sometimes, all it takes is a solitaire to do the trick. Attrangi has a solitaire to fit every style and budget.
7. The Classic Kadha
Ornate or simple, a kadha is a much-loved staple in an Indian girl's wardrobe.
8. Layered Necklaces
An easy way to style an everyday look – layered necklaces.

9. The Statement Maangtika
Want to glam up your Indian look? Nothing can do this better than a maangtika.
10. The Wedding Necklace
Attrangi has a wide assortment of ornate necklaces – a perfect match with your lehenga at your best friend's wedding!
Their wide array of designs will never let you down; our shopping carts are already full!
Written by Chandini Batra
Comments
Comments