We're bringing it back to the basics. Newbies to the exercising world, we can understand how it can be difficult to push back that doughnut and pick up a dumbbell instead. This beginner's workout is especially for those of you who are confused with where to start and make the most of a total body workout.
Most of us who are just starting off face a common dilemma. The urgency to start shedding weight makes us question whether to start with some basic common exercises to get over boredom, or to go all-out with a crazy advanced one that kills us in a day. Yes, we've all been there.
The solution to any workout is moderation, just like everything else in life. Read on to know the most effective workout routine for all us beginners – from losing and toning to having stability.
A warm up is as important as the work out itself
Start with a few stretches – Neck rotations, shoulder and hip circles, calf raises, punches and arm extensions.
It is extremely important to prepare your body for a sudden shift in training.
New to cardio? No problem.
Cardio is that gift that keeps on giving. Regardless of whether you want to lose weight or tone up, a brief cardio session pre-workout can make all the difference, and the best part – there's no equipment needed.
A good amount of time spent of cardio helps amp up your heart rate, burn body fat faster, regulate blood circulation and increase overall stamina and metabolism.
Jumping jacks, butt kicks, high knees, mountain climbers or skaters – Mix it up and do at least two sets of 30 reps each. There are other exciting forms of cardio as well – Brisk walking, cycling, aerobics, running, skipping and swimming.
Once that body is pumped and prepped for the workout, it's finally time to start that strength training.
Jump squats
Helps in building leg muscle and giving you that envious back side.
(Two sets of 20 reps each)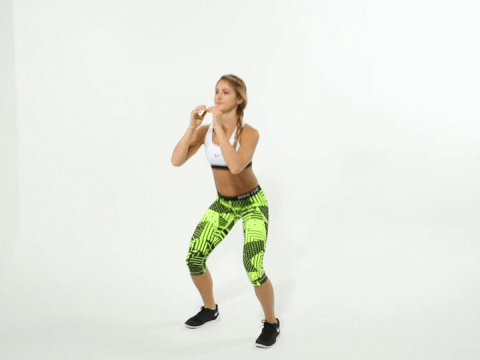 Tricep dips
It's a great exercise for muscle engagement. Not only does it work your triceps, but also forearms, shoulders, chest and back – just make sure you take a stable support for this.
(Two sets of 20 reps each)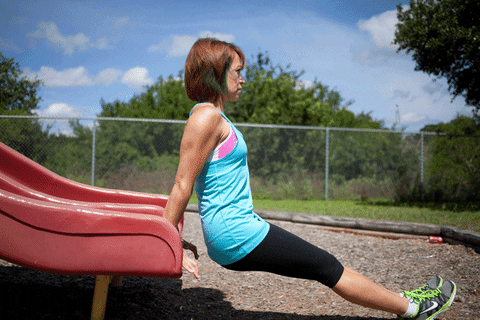 Arm circles
Don't stop, especially when you start feeling the burn. Perfect for toning and achieving those slender arms.
(1 set of 20 each, moving both forward and backward)
Side crunches
This exercise works wonders on your obliques and helps you get rid of those stubborn flanks.
(Two sets of 20 reps on each side)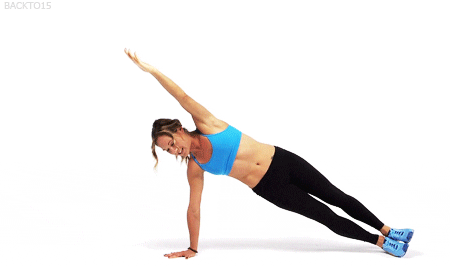 Elbow-to-knee crunches
This core strengthening exercise will melt that lower ab fat within no time, bringing you a humongous leap closer to your dream of having a flat tummy.
(Two sets of 20 reps each)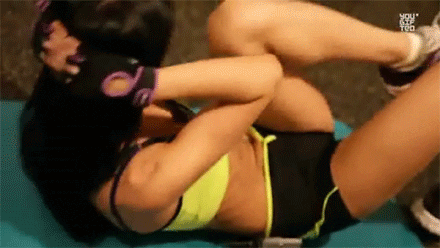 Up-and-down plank
This exercise combines the best of both worlds. Start with a regular plank for about 30 counts. Then slightly upgrade it by using your forearms, shoulders and elbows to go up and down in order to work your core, arms, glutes and lower back.
(Two sets of 10 reps each)
When the moves start feeling like it's a cakewalk – Add more reps!
So for those of you who were confused with where and what to begin with – Here's your go-to exercise regime to get you a step closer to a fitter and healthier life!
Image courtesy – Pinterest, Hercampus.com
GIF courtesy – Giphy.com
Comments
Comments