No more hiding but flaunting!
Read of a hundred ways to get a toned tummy but worked on none? Reason? Busy lifestyle, laze overpowering et cetera. But now you shall. Make a few changes to your lifestyle in all your laid-back glory and trust the results to surprise you for good!
SKIP EATING TWO-THREE HOURS PRIOR TO GOING TO BED
Keep a fair distance between your bed time and dinner time. Since the dark hours slow down the process of digestion, you don't want that risk of collecting more flab while asleep!
CHEW SLOWLY
Relaxed chewing fastens up the digestion process in the stomach, also preventing you from overeating!
CUT DOWN ON YOUR SUGAR INTAKE
Full of empty calories, sugar is said to facilitate frequent hunger pangs!
SNACK BETWEEN 3 TO 4 PM
By indulging in protein-rich snacking during this magical hour, you'd boost your metabolism and blood sugar levels, further preventing fat accumulation around the waist.
EAT SMALL AND FREQUENT MEALS
Ditch your three meals a day routine! Eating small and frequent meals a day is the only way to a healthy mind and body and of course, a flat tummy.
DON'T STARVE YOURSELF. EVER.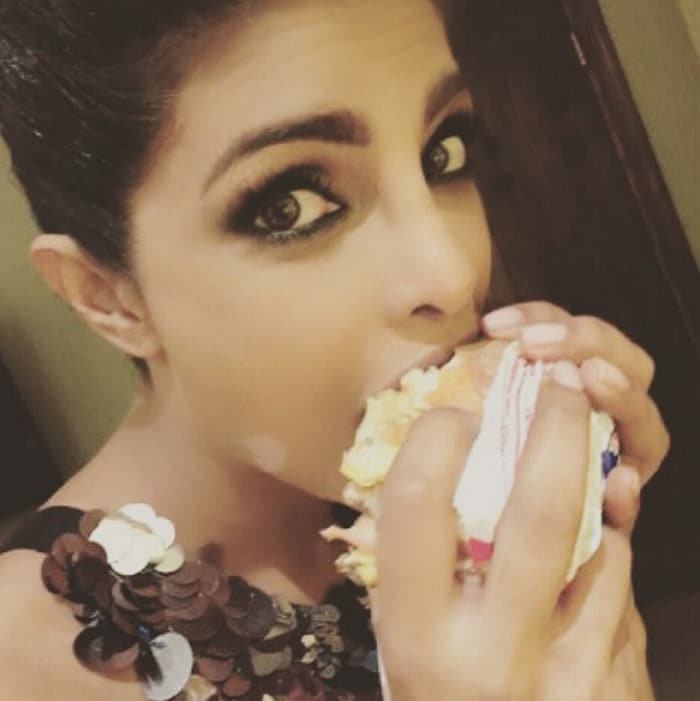 Never hold yourself back from eating when hungry. But keep a watch on the junk, overdoing the burgers will do you more harm than good.
AND KEEP YOURSELF HYDRATED, OF COURSE
One of the biggest secrets to not just glowing skin and a flat tummy but also flourishing health!
MINIMISE ON ALCOHOL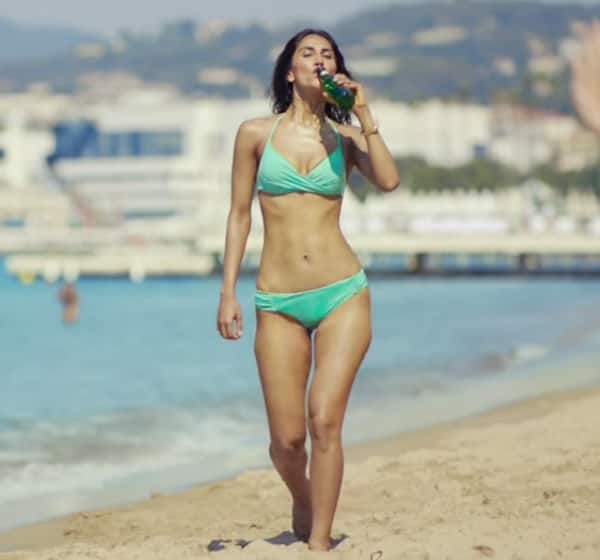 Because, of course.
SLEEEEP!!!
If you don't sleep well, you wake up tired. And then of course feel tired and frustrated through the day. Now if you feel frustrated and restless, you'd feel the need to binge eat. That's why kids, sleep well!
KEEP MOVING!
Indulge in some form of exercise in your daily routine every day. Go for a jog, for an evening walk, join a dance class. Pick anything!
KEEP YOUR STRESS AT A BAY AND BE PATIENT, ALWAYS.
Just like lack of sleep, excessive stress levels result into over-eating. So, don't stress over the stress and be patient! A flat tummy doesn't come overnight. Give it some time and efforts!
_
IMAGE COURTESY:
(Nyooz Flix, Pinkvilla, Fashion 101, NDTV FOOD, BollywoodLife, Movie Review Preview, Hindustan Times)
Comments
Comments