Yes there's a manual on it and no you don't need to be a professional photographer to get it right.
You casually upload them on Instagram, sync them with Facebook and set them as your Whatsapp display pictures. And as much as you scoff it, everyone likes clicking pictures of themselves. So, before you switch to front camera and click without planning, let's list down some quick rules into clicking your next viral celeb selfie!
FIND YOUR LIGHT
Natural light works best! The right amount of light makes your skin look radiant and your hair super-shiny! Stand facing the light and not against it. Make sure that the light is diffused. Out in the sun, try standing under shades, while direct sunlight is perfect between 7:00 am to 11:00 am or 4:30 pm to 6:00 pm.
ANGLE IS KEY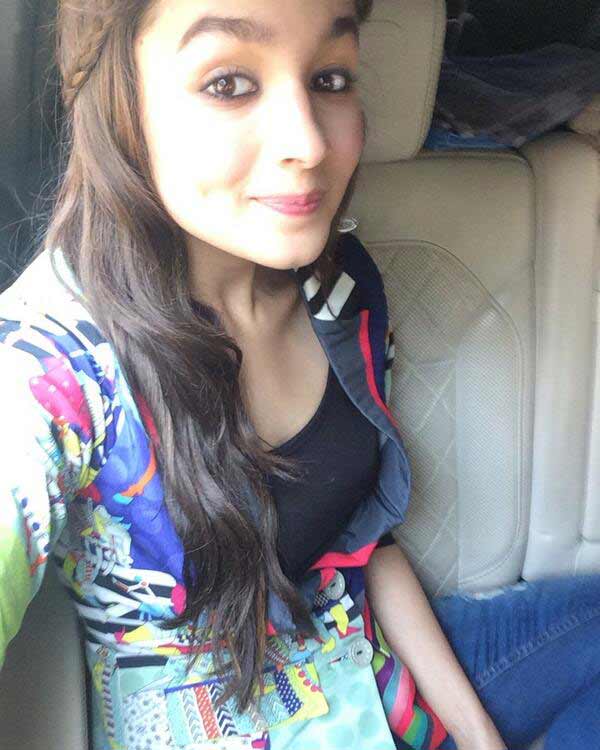 Choose an angle that flatters your face. The lens of your front camera is rounded, so holding it straight at you might make the picture appear stretched. The most flattering could be facing the camera straight and angling your face upwards.
FOCUS ON THE FACE
Why give attention to that lampshade behind or even that friend posing at the back? Always tap and focus on your face while taking a selfie.
DON'T BE SERIOUS
You might be in Miami or at the beaches in Goa, you surely don't want a frown for your holiday face. Pout your lips, raise your eyebrows, wang that tongue, just leave that straight face home!
CLICK A FEW TOO MANY
Choose the better of the best. Click multiple pictures at once, select one and delete the rest.
FILTERS
Your smartphone has some in-built filters. Experiment with black and white or sepia, they'd only enhance the quality of your pictures. Set the tune, temperature, contrast, exposure or use automated filters. Enhance your colors and make your selfie the most unique!
THIRD PARTY EDITING
The best apps for photo-editing are VSCO Cam and Perfect 365! While the former helps in making your pictures look more professional, the latter changes a person to a supermodel in minutes! But remember not to overdo it. Keep it as natural as possible, you don't want to look trying too hard.
INVEST TIME
If you love your selfies, indulge in it like a pro. Go online, purchase an external camera lens or a fun selfie stick. They're easily available and make the experience of a selfie better and ever more enjoyable!
LASTLY, BE CONFIDENT!
Stay away from bad hair days and those grumpy early mornings, save your selfies for your favorite new haircut or your stunning party outfit!
—
IMAGE COURTESY:
Indian Express, Bollywood Life,
Comments
Comments