The Devil Wears Prada – the Holy Grail of fashion movies. Even though the movie released 14 years ago (14 years – that's insane), the impact it has had on every person whether in the fashion industry or not is incalculable. The combination of the fashion, which was somehow trendy and classic at the same time with the powerhouse performances of Meryl Streep, Anne Hathaway and Emily Blunt truly makes it a classic. Instead of listing out our favourite outfits from the movie (there are too many), we thought we could revisit some of the best moments which have us hooked to our seats (or beds) till today.
1. Miranda Priestley's Entrance
The OG #BossBabe, her opening scene truly set the tone for the rest of the movie. Unapologetically powerful (and aware of it), her entrance and everyone's reaction to it was hilarious and impressive.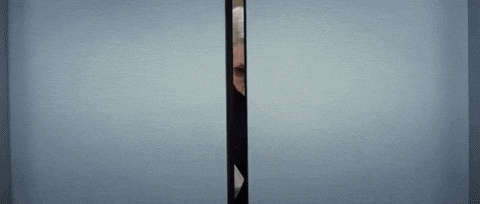 2. The Two Not-So-Similar Belts
Miranda shut it down. I mean for anyone who says fashion is frivolous and just a bunch of "stuff" should watch this scene. On repeat.
3. Andy's Makeover
Who doesn't love a good makeover? I am obsessed with makeover shows (Hi Queer Eye!), and Andy's transformation by Nigel is definitely one for the ages. I still remember the moment when she first walks into "The Closet", it literally made me want to work at a fashion magazine just so that I could live in that closet.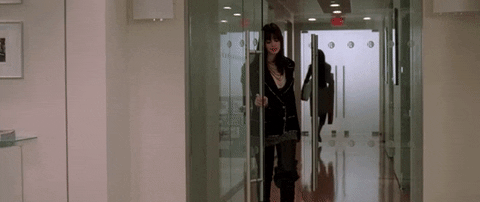 4. Andy's Outfit Montage
This moment deserves its own mention, because it is such a fun fashion moment. It is a scene we can all keep going back to for endless fashion inspiration and I'm sure we all have our favourite outfits from the montage – mine is the olive green dress with the Chanel necklace.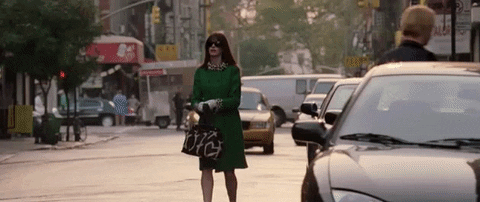 5. Andy finally getting The Book
We all know, we did a little cheer when Miranda asked Andy (she got her name right for the first time) to deliver The Book. More power to celebrating the small victories at work.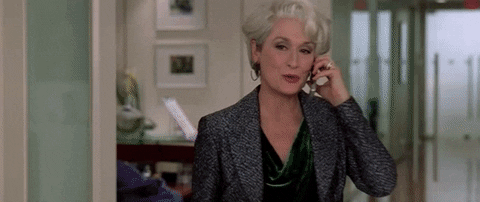 6. The Harry Potter Manuscript
Even now when I watch the movie and I know how it ends, I am rooting desperately for Andy to get that manuscript. I can still feel the excitement as she's running around, figuring a solution to practically the impossible! Go Andy!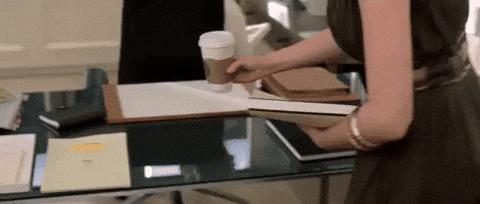 7. Florals, for spring?
Best.Moment.Ever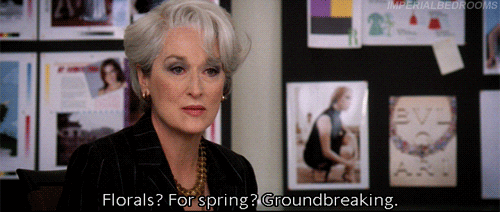 8. Paris Fashion Week
Andy is each one of us at Paris Fashion week. The lights, the fashion, the people (Omg Valentino!). Andy was living every fashion girl's dream.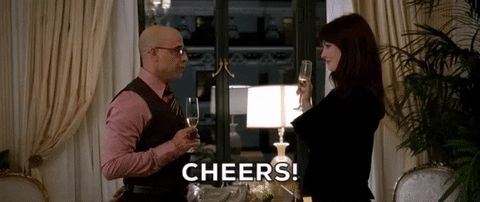 9. Miranda's human side
Through the movie, we see Miranda as this strong, powerful woman who seems to be unaffected by anything. The scene where she's discussing her divorce with Andy, really shows her vulnerable side as just a regular woman dealing with her life.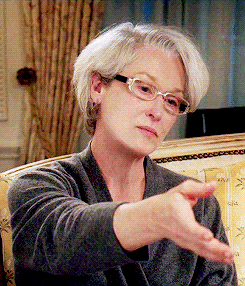 10. Any scene with Emily Blunt
Emily Blunt was so freaking funny in every scene she was in. I want to watch the movie on repeat just for her one liners. Even though she is trying to be b**chy, somehow it never seemed mean. Just hilarious. Petitioning for a sequel with Emily Blunt now!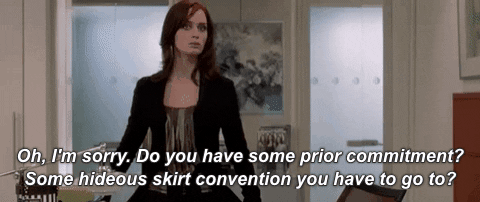 These were my favourite moments from the movie. What were some of yours? Feel free to share them in the comments below!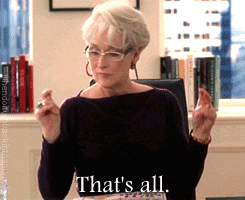 Written by Anchal Khetan
Comments
Comments