Having lived in Mumbai my whole life, and having complained about the city as much, it took a lockdown for me to appreciate this place that I've called home for 34 years. Weekends spent debating with friends about the best restaurant to go to (hoping we'd get a table) to weekdays spent in commute and complaining about the crazy traffic, there are small things I'm sure we all miss.
Here is my list of 10 things.
1. Going to watch a movie
I love Netflix as much as a person possibly can, but a night (or day) out at the movies is unparalleled. With the theatres offering assorted culinary delights (sushi and samosas anyone?), going to the movies has become an experience in itself.
2. Sunday brunches
In my 30s, the 6am Saturday nights have been replaced with lazy Sunday brunches. With The Table and Bombay Canteen having the best brunches in town, it is the perfect way to spend a Sunday with a delicious meal and some yummy drinks.
3. The daily back and forth commute to work
Those 90 minutes (Google Maps says 40), was a great time to catch up on podcasts and new music.
4. Going to a house party
Spending time on the HouseParty app was the best we could do in this lockdown, but a house party in Bombay is in its own league. Did someone say drinking games?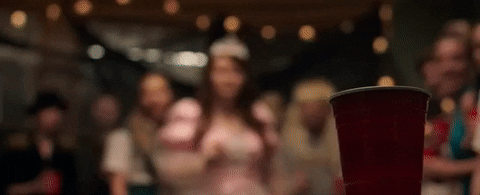 5. Attending weddings
It's going to be a while before any of us attend weddings of the scale that we are used to in India, but attending weddings has to be on this list for the simple reason that they gave me an excuse to dress up as much as I want and catch up with people I don't usually see (because you know, "adulting"). Also, I miss dancing to saat samundar par at 4am.
6. Driving by the sea
Having lived near the sea my whole life, it's something I completely took for granted. Didn't realise how much I missed that view till I stepped out recently.
Note to self: Do not take your city for granted.
7. Bar hopping
The Daily – Koko – Luna – Wink. In some order like that. I seemed to have forgotten it, having been indoors for so long.
8. Staying in (while everyone's out partying)
Staying in when you have to is very different from staying in because you want to. The joy of getting into bed and catching up on all your favourite TV shows after a long work week, vs the trauma of being pushed around all night at some club. Not a tough decision. With Instagram Stories you can catch up on #AboutLastNight without feeling #FOMO. I mean, there's always next weekend (or so I thought).

9. Games night
Sure, I like Ludo King as much as the next person but the fun of playing games with your friends in person, inevitably resulting in screaming matches has its own charm.
10. And finally, the architecture
We're so used to complaining about the infrastructure of the city, we forget how gorgeous parts of Bombay are. The Art Deco buildings at Marine Drive, the stunning heritage buildings at Fort/VT or the beautiful city skyline, it's easy to overlook these in the hustle of daily life.
So, this was my list. What about you? What do you miss most about your city? Feel free to share your list with us in the comments below!
Written by Anchal Khetan
Comments
Comments