I have been a skinny jeans addict my whole life. Being on the petite side, skinny jeans were my go-to for literally everything, as it made me look more toned (without working out, so win-win), and fit like a dream.
I flirted with the idea of a different fit every time I went shopping, trying everything from a flare to a boyfriend to a straight cut pair (my least favourite). Somehow, I always came back to the skinny jean. That is, till I discovered the MOM jean (pun unintended).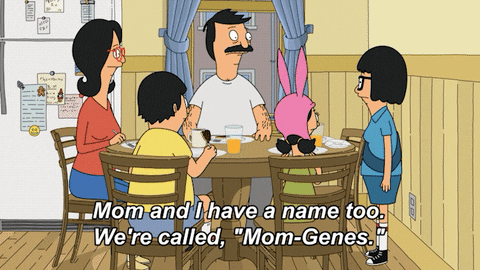 A revival of the '90s, which according to me looked frumpy then, so they couldn't be cool now, I resisted buying them for the longest time. Sure, Lady Diana used to wear them, but that's LADY DI!
Having been in an experimental mood, I tried on my first pair and surprise surprise…there was no going back. Not only do they look amazing on EVERYONE (how do they do that?), they are:
Super versatile and can be styled a million different ways.
High waisted, which hides all those extra French fries that we may have eaten.
It has a tapered leg, which gives you amazing shape and avoids a bulky look.
You can roll them up or down.
Wear them with flats or heels depending on your mood.
Read on for just a few ways in which you can style your mom jeans!
1. Classic Mom
Want to look super stylish like Katie Holmes while walking your dog or buying groceries? Wear them with a tee and some sneakers and you're good to go. Look super stylish effortlessly.
2. The ripped mom jean
Add character to your street style with ripped jeans. Like this flared pair, style it with a plain ribbed top and loafers for the ultimate It Girl look.
3. The Fun Mom Jean
As mom jeans have become more popular, brands are coming up with super fun versions, for those bored of the classics. Like Shaileene Woodley and Hailey Bieber you can go as crazy as you want and amp up the style quotient.
4. The Classic Mom Jean with a twist
Throw on a plain tee, with a stylized belt and a pair of heels or flats like Deepika Padukone and Dakota Johnson. Easy – Yes! Super chic – Hell yeah!
5. The Glam Mom Jean
Of course. Rihanna and Jennifer Lopez styled the mom jeans the only way they can, and if us mere mortals want to emulate their look, we can throw on a jacket top with some ankle boots for some serious glam. If you want to go all the way, throw on a pair of sunglasses (especially at night).
These are just a few ways that you can style these AMAZING jeans (yes, I'm obsessed), and if you're looking for mom jeans of your own, i've compiled a list of brands that do it really well below:
OR
Raid your mom's wardrobe for her actual '90s jeans and tailor them to your size to go super vintage and authentic.
Happy shopping!
Written by Anchal Khetan
Comments
Comments