I was all of five years old when the movie Clueless released in cinemas. Of course I didn't discover it until I was well into my teens and ten years later, it easily became one of my favourite movies. As an impressionable teenager, of course I wanted Cher Horowitz's wardrobe, the physical structure and her clothes too, duh!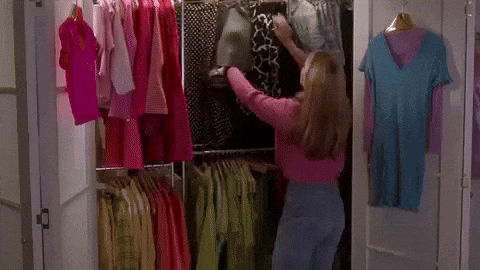 While "as if" and "whatever" became the hot new slang, the costumes in the movie hit home. I still remember my check skirt and I'm now wondering why I ever gave it away.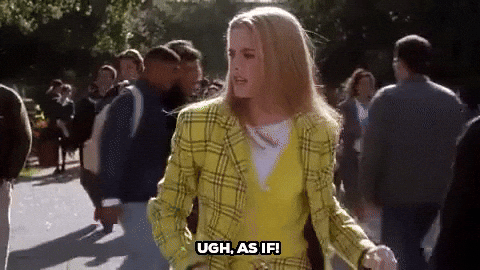 As I kicked myself for the loss of my Cher-inspired skirt, I re-watched the movie (for what's possibly the 48th time) and picked out a whole bunch of outfits I would totally wear even today.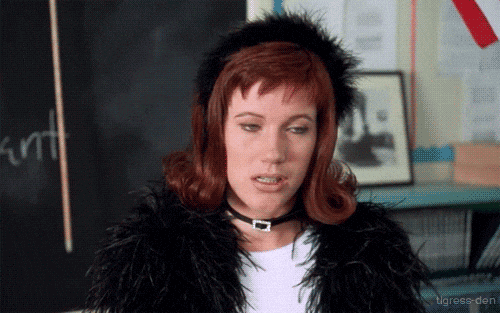 Don't believe that you could wear outfits that were hot twenty-five years ago even today? Take a look for yourself…
Button Down Skirts
High-waist, button down skirts are pretty much a closet staple today. They won't go out of style for ages to come and if they do, you can best believe they'll be back again! So whatever you do, don't give them away.
Print On Print
Ok, I might not wear checks like hers, but look at the style, a printed dress with an oversized jacket in the same print – that's a full 10/10 I'd say.
The Slip Dress
Before you say anything, this Calvin Klein dress is a classic – with or without the sheer jacket she throws on once her father asks her to.
She wore one in red too. If you're smart, you'd stock up in all colours.
Crop Over Shirt
We've all worn crop tops over our shirts very recently. Cher did it 25 years ago and totally rocked it.
Here she is doing it for gym class. You think Kendall Jenner took this for reference?
Mix n Match
You're looking at a skirt, worn with a sheer shirt and a crop top thrown over it. Cher was great at mixing and matching her separates and re-wearing them in different ways.
She's ditched the crop top, tucked the shirt in her skirt and thrown on a blazer. Same, but totally different – wouldn't you agree?
Monotone
And finally, the girl was clearly a sucker for her skirts. But I'm here for the monotone. Grey cardigan with grey toned skirt and a white tank. I know a whole lot of people who would look fantastic in this outfit, even today.
And there you have it, twenty-five years since this movie, and I'd still wear pretty much everything Cher did. In fact, here's what she would look like in lockdown…and I'm thinking I'll wear the same thing today!
Comments
Comments