Can you say beard goals?
Shahid Kapoor may not be the first person you think of when we mention "style icon," but his recent looks have definitely been getting our attention. Crisp, clean, and seriously cute, he should clearly be your style inspiration – especially when it comes to rocking that five o'clock shadow. Here's how to do just that, in true Sasha fashion.
1. KNOW YOURSELF
Analyze your hair texture. Curly, wavy, or straight? Then, look at your face shape – is it square, round, or maybe triangular? These answers are vital when deciding what beard shape and length you should don. For Kapoor's pear-shaped face, a full beard blends extremely well with his wide jaw line. And we're loving it!
2. EXPERIMENT
Trends are a great excuse to try out something new, and even SK uses his films and projects to justify experimenting with different (and sometimes wacky!) styles. We've seen him bald and heavy-bearded for Haider, and thick-haired and moustached for his upcoming movie Rangoon. So don't be afraid to explore various hairdos and beard styles just like Shahid does.
3. THE RIGHT STYLIST
Kapoor visits Aalim Hakim on the regular for all his new cuts and shaves. Having a stylist you trust and feel comfortable with really is half the battle won, because you can always have confidence in their expertise and skills. When in doubt, it's always best to consult with a specialist.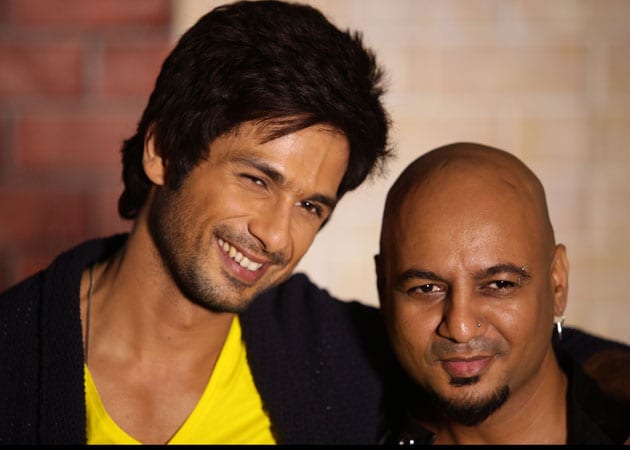 4. THE RIGHT PRODUCTS
So you've got a great stylist and you know exactly what kind of cut suits you. Now what? You need the right products of course! From trimmers, to hair gels, to beard oils, make sure you find the correct tools to style your hair.
5. TLC
You need some lovin'! Just like that old Michael Jackson song goes, give yourself some Tender Loving Care. Shampoo and condition your beard and mane a couple of times each week, and take the few extra minutes while getting dressed in the morning to comb through everything. We know Mira Rajput must really appreciate all the added time Shahid Kapoor spends on looking after himself, and your lady-love will too!  
—
IMAGE COURTESY:
Shortday.in, Bollywoodlife.com, Pinterest.com, Maittre.com, Filmfare.com, Blog.anandbora.in
Comments
Comments